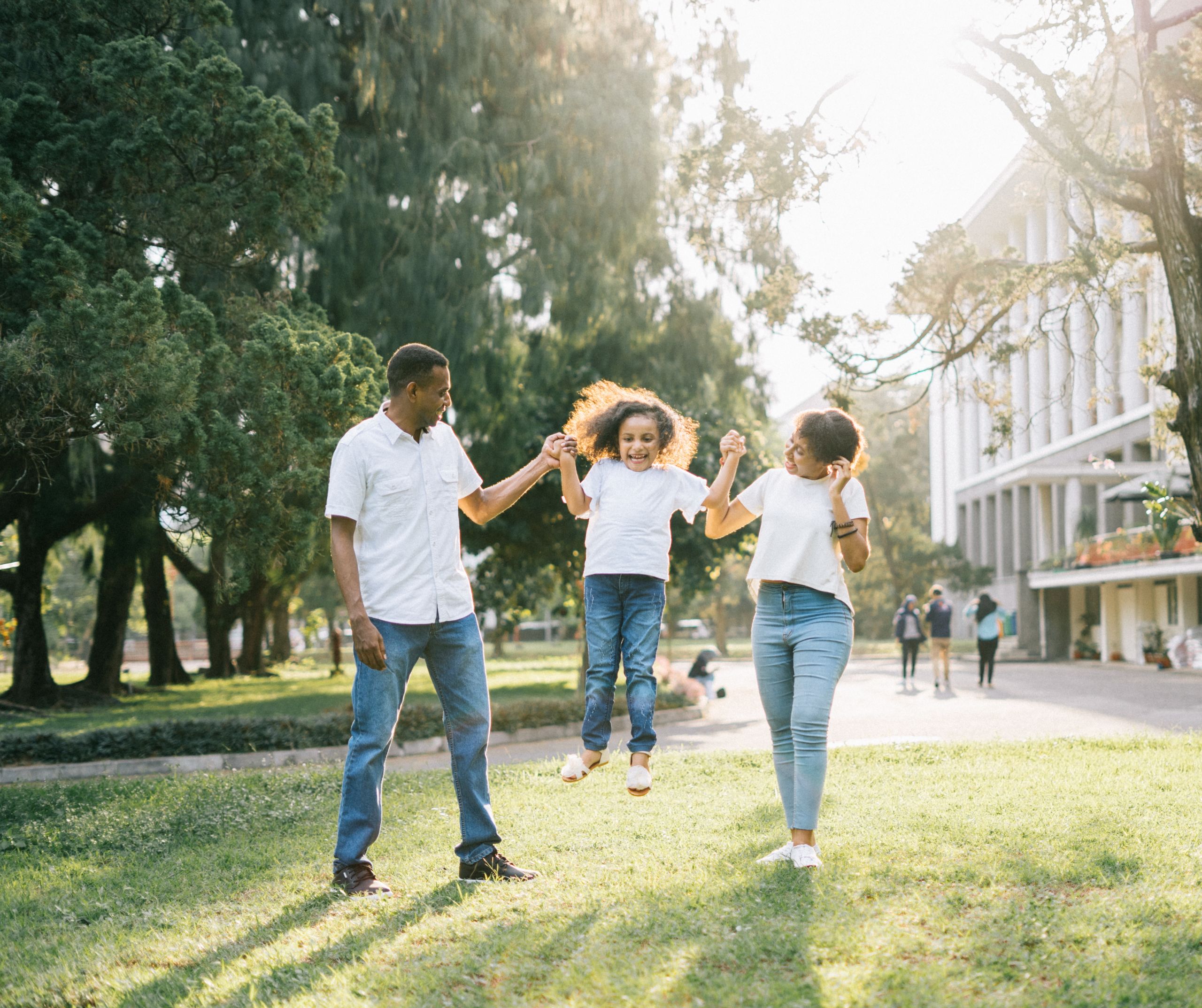 Understanding the link between finance and mental health
Insurance companies need to better understand the intrinsic link between financial and mental health – especially during the coronavirus pandemic, according to Andrew Scott, director of research and development at Vitality.
He has highlighted how his own company has managed to gain and retain customers by appreciating how money concerns directly impact a policyholder's mental wellbeing.
That is why Vitality was quick to offer members experiencing financial difficulties linked to Covid-19 the option of reducing their premiums with a proportional drop in cover.  
Scott says: "Financial health and mental health are intrinsically linked. We know that often when one suffers, so does the other. We know that the pandemic and the various measures to contain the spread of Covid-19 have had a negative impact on many people financially. 
"Recognising this challenging time, early in the pandemic we were quick to offer members experiencing financial difficulties linked to Covid-19 the option of reducing the premiums they pay each month, with a proportional reduction in cover.  
"The past year has seen an increased focus on mental health as the coronavirus pandemic has meant more people have struggled with their mental health."  
The pandemic has certainly forced people to think about their health and mortality in a completely new way.
It has shone a bright light on the role of protection, and the value it can provide.
Scott says: "We've been keen to ensure that people continue to have access to protection throughout the pandemic and have looked to ensure we have kept access as open to as many people as possible."
Sadly, the pandemic and the three national lockdowns have resulted in a rise in financial and mental health problems.
Financial health and mental health are intrinsically linked. We know
that often when one suffers, so does the other
Across the UK people have faced job losses, which has directly impacted their finances. However, the rise in mental health problems has also indirectly impacted some people's finances because it has prevented their ability to work.
Many experts note this has further highlighted the value of protection products.
In 2018 and 2019, two surveys carried out by Vitality found that financial and mental wellbeing are linked.
The study also found that people with financial concerns are 3.7 times more likely to be at risk of depression, 4 times more likely to show low life satisfaction, and 2.9 times more likely to show low job satisfaction than those without financial concerns.
Importance of insurance
Interestingly, the industry has found that despite many families having to tighten their purse strings due the pandemic, many people have also had their eyes opened to the importance of taking out insurance products as the risk of losing their income has become a real threat for the first time.
Aj Somal, a chartered financial planner at Aurora Financial Planning, says the fear of redundancy and the rise in mental health problems has resulted in a spike in the number of enquiries for a range of protection products.
Somal adds: "We have seen an increased number of enquiries from clients in relation to protection products, in particular critical illness cover and income protection cover.  
"The current Covid-19 crisis has made clients aware of their own mortality and vulnerabilities, therefore this has heightened the awareness among clients.  
"People who have been furloughed or in fear of their jobs, will be impacted by mental health and in turn this will heighten their awareness for protection from illness and death.
"Fear and vulnerabilities will make clients more proactive to do something in relation to their personal finances, compared to when times are good and clients get naturally complacent."
Evolving industry
The rise in financial and mental health issues has forced the protection industry to evolve and adapt its policies.
And one way that the protection market has managed to keep and attract new customers is by offering many 'value-added' services to support the mental health of policyholders during this difficult time, says Mel Kenny, a chartered financial planner at Radcliffe and Newlands.
Kenny says: "I believe added-value services are having a very positive impact on the growth and retention of group protection arrangements."
He explains that being able to access insurance at low cost or as part of an overall remuneration package has long been a growing desire of those looking at new employment opportunities.
This has evolved into HR managers not just stopping at having cover should the worst happen, but looking to address the immediate, day-to-day wellbeing needs of their workforce – needs that were not as visible as before, given the current remote working conditions.
The current Covid-19 crisis has made clients aware of their own mortality and vulnerabilities
According to Kenny, this is something group protection providers are well positioned to provide, given they have the business incentive to help with the prevention rather than endure the cure of a payout.
Leading group protection providers have embraced this by increasing the availability of wellbeing tools to the HR manager.
This greater engagement with the product can help bind the product with the needs of companies and their employees, which in turn increases the sustainability of profit for insurers.
Kenny says: "Add-ons probably have a lesser impact on the individual protection market as it excludes the influence of the HR manager, but nonetheless add-ons create the feeling that savings are being made in addition to having the insurance in place and helps glue the client to retaining the arrangement for longer, compared with a pure insurance product."
However, the need for IP is not only important in the advent of a job loss, but it is also a key factor in supporting people who have managed to keep their jobs during the pandemic but struggled to work due to mental health issues.
Commenting on how mental health struggles can impact a person's ability to work, Adam Higgs, head of research at Protection Guru, says: "Lockdowns have had a massive impact on the way we work and, for some, their ability to work at all, causing increased unemployment and perhaps bigger fluctuations in levels of income than before.
"The government furlough scheme has provided relief for many, but there are still people falling through the cracks."
Throughout the Covid-19 pandemic, mental health has been a major talking point and in many ways it has increased awareness across the nation.
 The inability to meet loved ones and friends, home schooling, money worries and constant bad news stories are all having a massive impact.
In the worst cases this can lead to an inability to work, while for others it can reduce their productivity.
Higgs adds: "Without doubt the most valuable policy for protecting income is IP and it is encouraging that the pandemic has led to an increased awareness of the product and more demand for it.
"Overall, the protection industry has held up very well after the initial shock of the first outbreak and have been paying a lot of claims. While insurers that continue to offer short, deferred periods of less than one month will generally apply a Covid-19 exclusion, these restrictions are less likely to be applied to longer deferred periods.
"The pandemic has, however, brought into focus how these policies adapt to fluctuating income. Naturally, advisers will seek to ensure clients have a suitable amount of protection in place should the worst happen and regular reviews of their protection plans are required to make sure the client is not over or under-insured.
"This is also an area where we would like to see insurers do more so that plans can more easily adapt to increases or decreases in income."
Prevention is better than cure
Interestingly, Higgs also argues that the rise in both financial and mental health concerns has forced protection policies to evolve from simply providing financial security, to now where they focus on prevention and actively help deal with the emotional and physical problems.
He says: "Prevention has been a key theme in the industry and as such, most insurers will offer such services from day one of a plan and not just at the point of claim.
"The mental health support from insurers now provide access to counselling for a range of issues and many also extend their support to wider therapies such as cognitive behavioural therapy, phobia therapy, trauma-focused therapy and even eye movement desensitisation reprogramming."
Most insurers will also offer these services to the life assured's spouse or partner, and children.
Higgs adds: "Not only can these services give clients their independence back, but it can also help keep their careers on track and relieve pressure on their family."
The link between money worries and wellbeing was recently highlighted in the LV Wealth and Wellbeing Monitor, which polled 4,000 UK consumers to understand how the Covid-19 pandemic has affected people's finances and mental health.
Worryingly, the results published in July 2020 found that 29 per cent had experienced a decrease in income from work over the past three months and 23 per cent expected their financial position to worsen over the next three months.
Debbie Kennedy, protection director at LV, describes these findings as "sobering" as they highlight the importance of protection products, but she adds that the insurance industry must do more than simply pay claims. 
She says: "Modern protection insurance should do a lot more than simply pay claims; it should also offer policyholder support when they need it most. 
"With furlough schemes set to end later this year and unemployment expected to rise significantly, the financial situation for millions of people is likely to get worse. 
"The financial strain that many people have felt, combined with lockdowns, has affected the mental health of millions of people."
Kennedy adds: "Covid-19 has cast the spotlight on protecting income and just how fundamental income is to our clients' wellbeing.
"The sudden and now lasting changes in circumstances for millions of workers have exposed their financial fragility, as they suffer significant drops in income, or earnings have stopped altogether."
---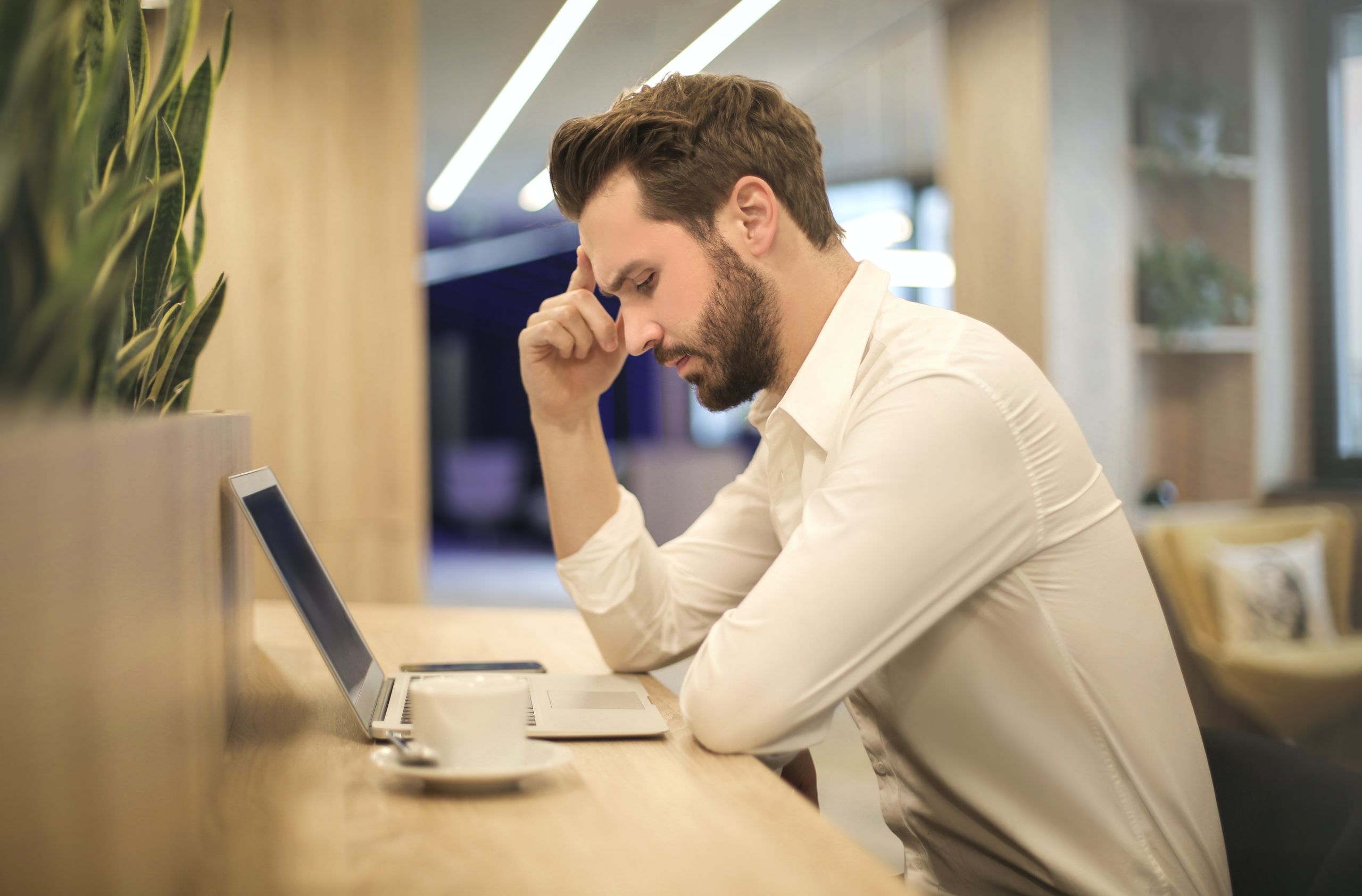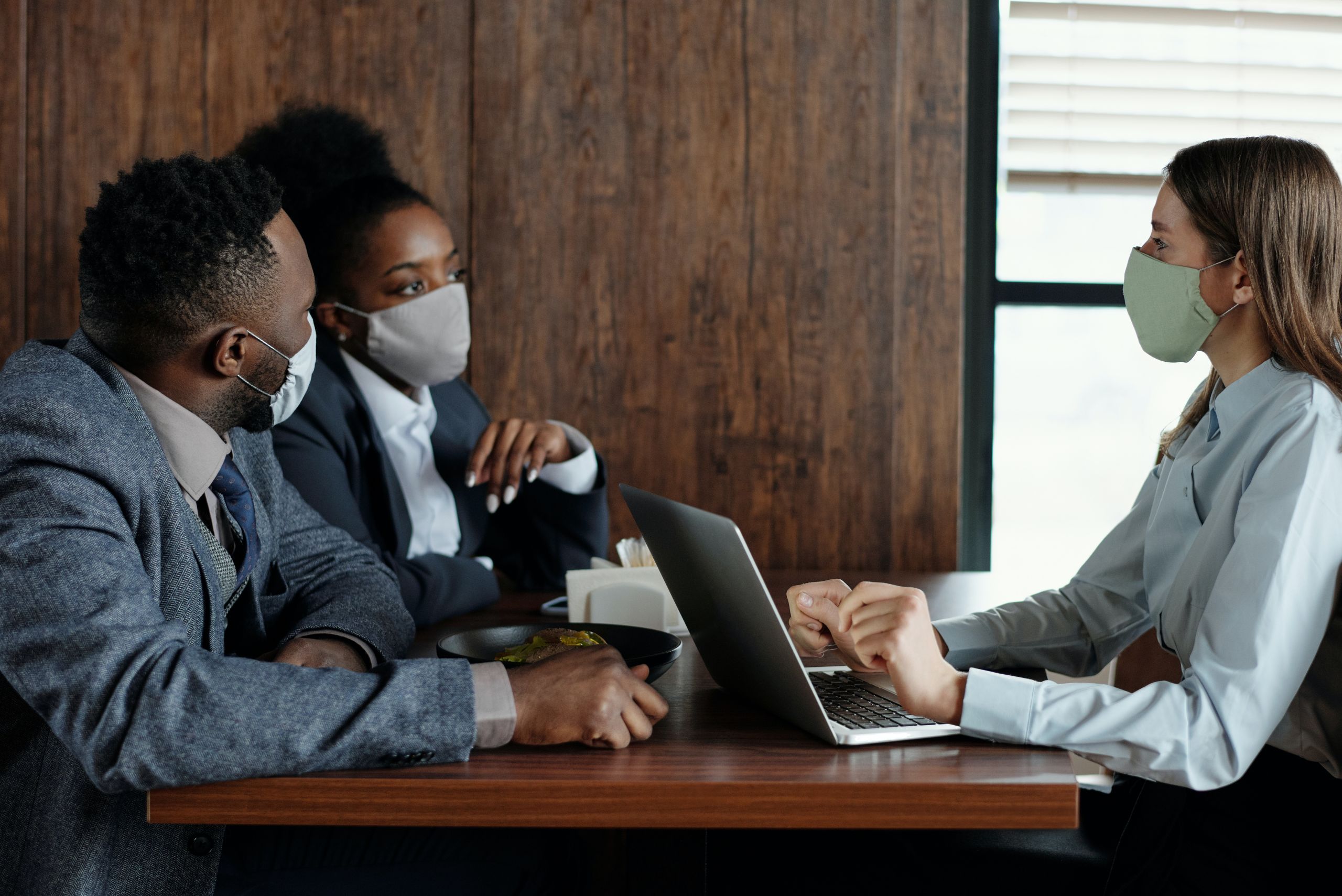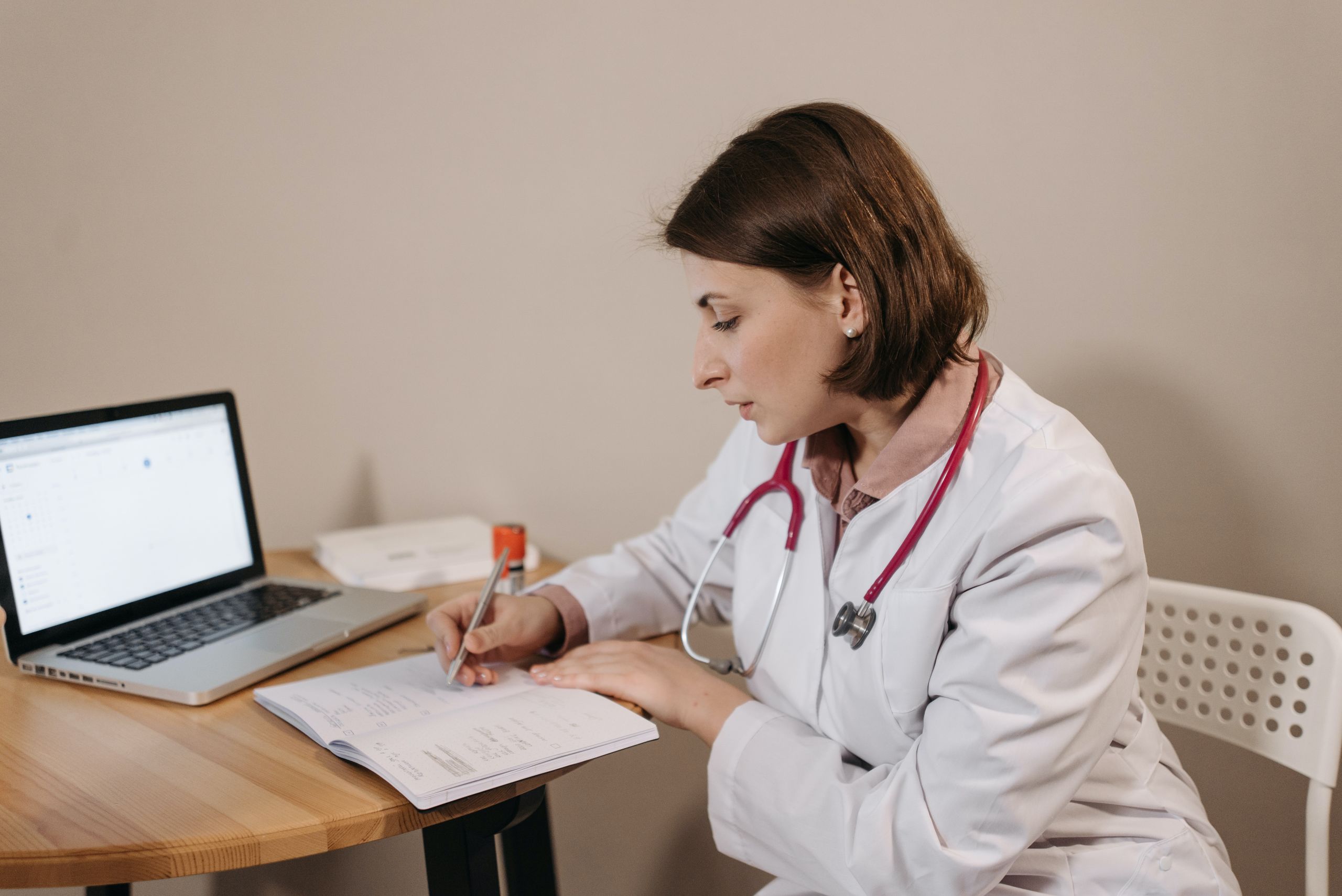 The role of providers and advice amid rising mental health concerns
Mental health issues are on the rise, so how are providers responding to growing mental health considerations within policies? And how can advisers help clients understand what might be asked of them by the provider?
Advisers have a responsibility to create a supportive environment to ensure their clients can comfortably disclose their personal and sensitive information correctly.
Kathryn Knowles, managing director of Cura Financial Services, says that with mental health issues on the rise, advisers must help their clients understand what might be asked of them from the provider by asking fact-finding questions in a sensitive manner.
Knowles says: "As an adviser it is our duty to provide a supportive environment and also be realistic with our clients. Do not jump straight in and start asking about self-harm."
She explains advisers need to prepare clients to expect that most insurers will ask about a person's mental health: they are not being singled out, it is a standard process. 
"When you get to the really intrusive questions such as self-harm and suicide attempts, prepare them again, let them know that the questions are going to become more difficult," Knowles adds.
Advisers need to provide a completely different approach if their client is in a position where they cannot comfortably talk about their health. 
It could be that the adviser needs to offer an online journey, where clients can answer questions without feeling stigmatised, or where non-medically underwritten cover can be offered so that mental health questions are not asked at all. 
Knowles says: "It's essential to be reactive to what your client needs. It's also important to be realistic with them. Someone that has ongoing care with a community mental health team, or who has recently tried to harm themselves in some way, is unlikely to get standard terms for insurance. Be sensitively honest. 
"Advisers that are at a stage where they have no options for their clients should look to signpost to specialist advisers who have access to different insurance policies. Advisers may also find these conversations hard to handle themselves, due to their own life experiences, at which point signposting to a trusted colleague can really help all involved."
More to be done
Knowles says that the industry must do better to accommodate mental health issues within policies.
She comments: "Insurers do consider the mental health of people that apply for insurance very seriously. But it's not hard to find examples of times where things have not gone well and people have been left feeling upset, worthless and uninsurable." 
As with any organisation or individually as a person, we can always look to be better.
It's essential to be reactive to what your client needs. It's also important to be realistic with them
Insurers are really taking this on board. They are now far more understanding of real life situations. Anxiety, stress, depression caused by bereavement, work, or a significant life event can often be viewed as understandable reactions to someone's circumstances.
Knowles adds: "For many people with mild mental health symptoms, life insurance and critical illness cover will be a straightforward process. There are now even some situations where mild mental health may not result in an exclusion on income protection, which is amazing compared to where the market used to be."
Alan Lakey, director at comparison service CIExpert, argues that the insurance industry has done well to adapt its offerings to take into account a policyholders' mental health. 
This has been a gradual process over the years and includes a major milestone in November 2016, when Aviva introduced a mental health condition within its upgraded CI plan. 
Since then companies such as HSBC and Zurich have also added this condition. 
A worrying decline in the public's mental health has been one of the notable features of the pandemic-induced lockdowns
Lakey adds that various mental health services have been included within CI and some life policies such as Aegon's Policy Plus, which provides 24-hour access to a mental health counsellor.
LV provides up to five face-to-face counselling sessions each year, while Zurich offers up to six.
Lakey says: "A worrying decline in the public's mental health has been one of the notable features of the pandemic-induced lockdowns. A move toward various forms of provision was noticeable even prior to the lockdown." 
Advisers are increasingly noting anxiety, stress and depression among the disclosures on clients' applications and these do have underwriting consequences.  
It was not that long ago that any such disclosure resulted in an automatic exclusion on CI and IP policies. 
Insurers, such as Royal London, are now taking a more balanced view of mental health disclosures and offering standard terms in many instances, particularly where the event took place many years back. 
Growing mental health concerns
Specialist adviser business Drewberry conducted an employee benefits and workplace satisfaction survey last month and found high levels of stress among employees due to feelings of isolation and difficulties in balancing life and work.  
A 2020 employer and employee study by Worklife also showed an increasing interest in mental wellbeing and guidance on how to manage stress. 
These results are unsurprising as the Covid-19 pandemic gave way to rising concerns on home schooling, being furloughed, loss of employment and working within an unsuitable environment.
Lakey says: "Advisers need to explain the ramifications of any mental health disclosures to their clients prior to an application.
"Many are shocked by subsequent underwriting decisions and feel discriminated against.  An explanation of how insurers react to health disclosures always assists and guides clients through the process."
Similarly, Nathan Hill, head of sales and marketing life and health for the UK and Ireland at Swiss Re, says that the protection industry has improved access to insurance for customers who may be experiencing a mental health condition by offering practical and emotional support. 
In fact, since 2016, statistics from Swiss Re's LifeGuide underwriting manual have found that the proportion of user enquiries relating to mental health had risen by more than 30 per cent.
Hill says: "The protection industry has made significant strides towards improving access to insurance for customers who may be experiencing a mental health condition. 
"Offering practical and emotional support ensures that policies deliver value far beyond the financial safety net that insurance provides, and it is encouraging to see that all the UK's major protection insurers now include access to support and counselling services as a core benefit in their products." 
He adds: "In this way, the industry is welcoming a broader societal shift away from the stigma once surrounding mental health, and there is much more work that can and should be done to sustain this progress going forward. 
"The openness and honesty with which we can now discuss mental health means that insurers must prepare to engage with the subject at every stage in the customer journey."
Swiss Re worked with the Association of British Insurers, industry peers and mental health charities in delivering the recent ABI Mental Health standards. 
The insurer says the principles outline steps that can be taken to broaden access to insurance, refine how questions are asked, improve communications to customers and, in turn, increase the transparency of the underwriting process. 
Wellness innovation
Hill says: "We are also hugely encouraged by the product innovation that has taken place in parallel. We continue to help our partners deliver on these commitments. 
"It has long been said that prevention is better than cure, and across the industry the realisation that our products can do more to help prevent claims in the first place has been just as rewarding as delivering on our promise of financial security. 
"As a consequence, we are continuing to invest in new forms of support and counselling services using digital technologies, ensuring even greater access to policyholders, and are hugely encouraged by the engagement of our partners across the industry."
Interestingly, James Lang, senior group risk and healthcare adviser at Secondsight, says that the rise in mental health issues has resulted in the insurance industry service providers being viewed more as wellness providers rather than just being focused on risk.
He notes: "There has been a shift in focus so that providers are starting to offer mental wellness support systems for clients to offer guidance long before they will have to claim on an IP policy. 
"In addition to this, providers are also becoming increasingly aware of the impact that both mental and physical health can have on each other, and the protection market as a whole is well on its way to becoming a more comprehensive benefit than just healthcare alone."
However, Mr Lang added that in order for the industry to continue to evolve and provide better access and support for mental health issues, both the providers and clients must be better engaged.
Not only does the insurer need to change its mindset to align as a wellness provider, but the client also needs to be aware of the benefits included in their policies.
 "Previously, it was common for the client to be excluded from discussions around the types of services being offered, but we're now seeing an increase in the need for clients and employees to be kept in the loop in order to fully understand what the propositions are and how these benefits can be used in full," Lang says.
"Promotion is the key and it's up to benefit advisers to provide these tools to employers. This can be done in a number of ways, including seminars and introducing mental health first-aiders to speak about the importance of mental wellbeing. 
"The protection market has now moved away from simply underwriting policies and paying out on claims and by putting these actions into place and sparking up an open conversation, insurers can provide efficient support for those struggling with their mental health." 
---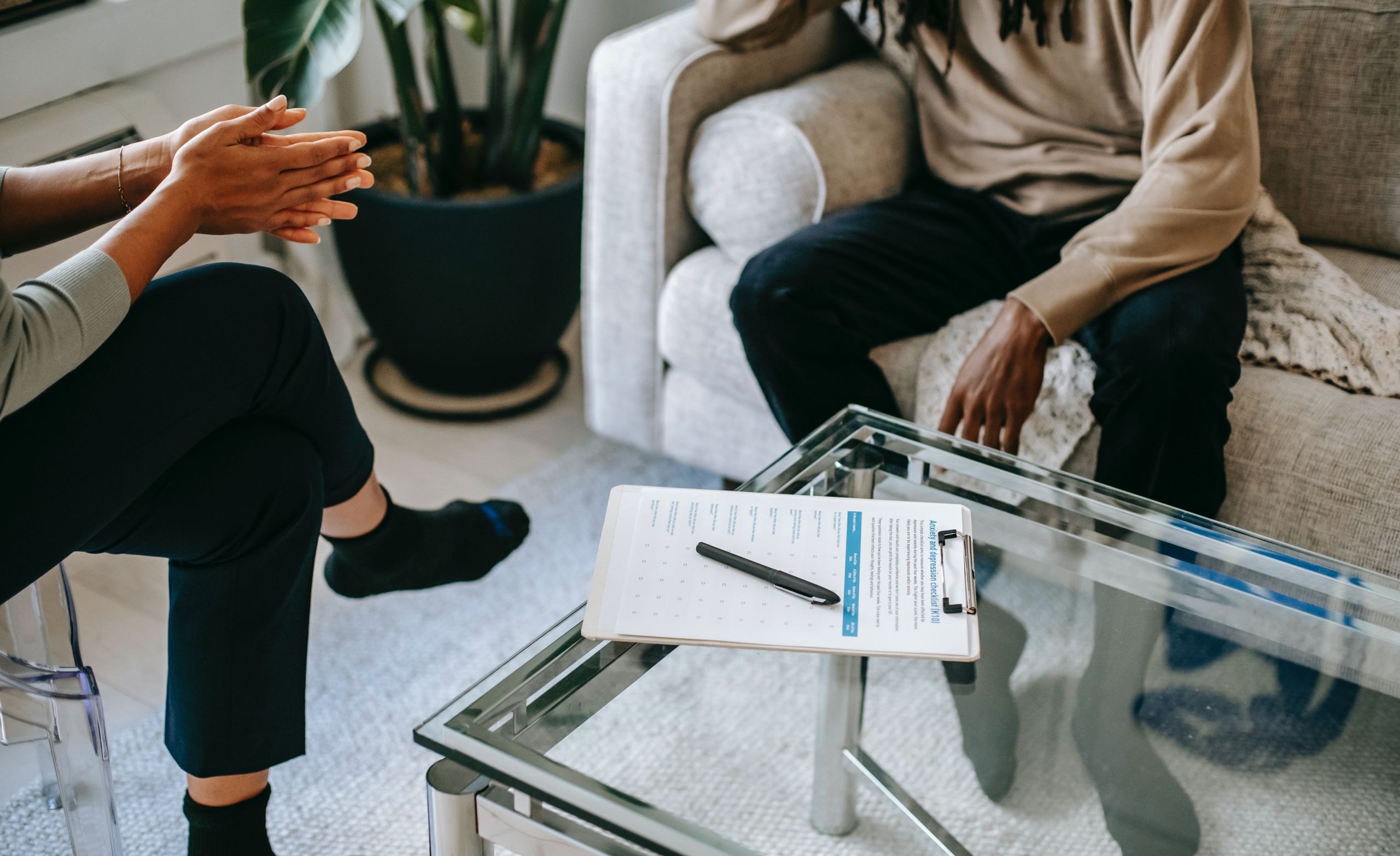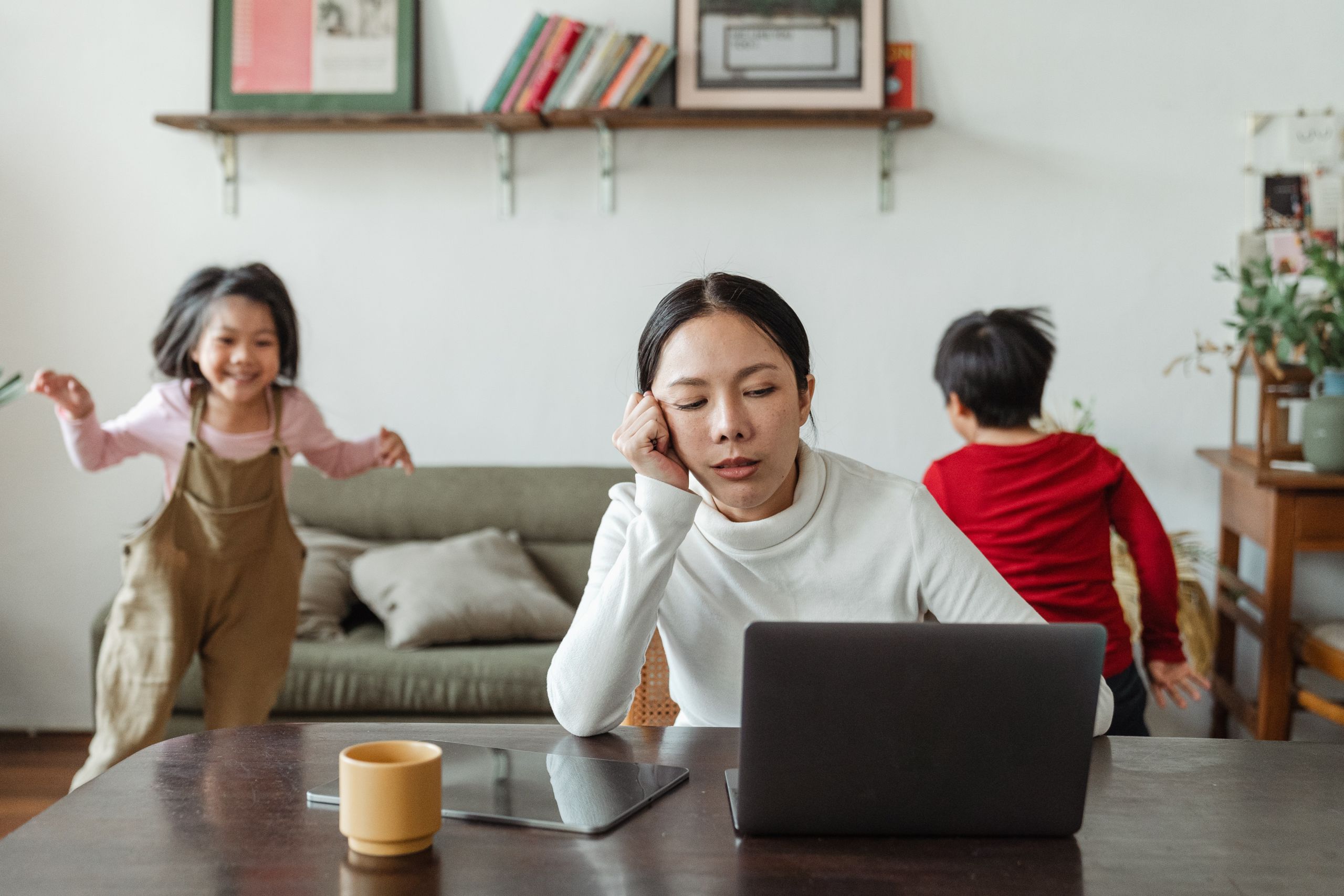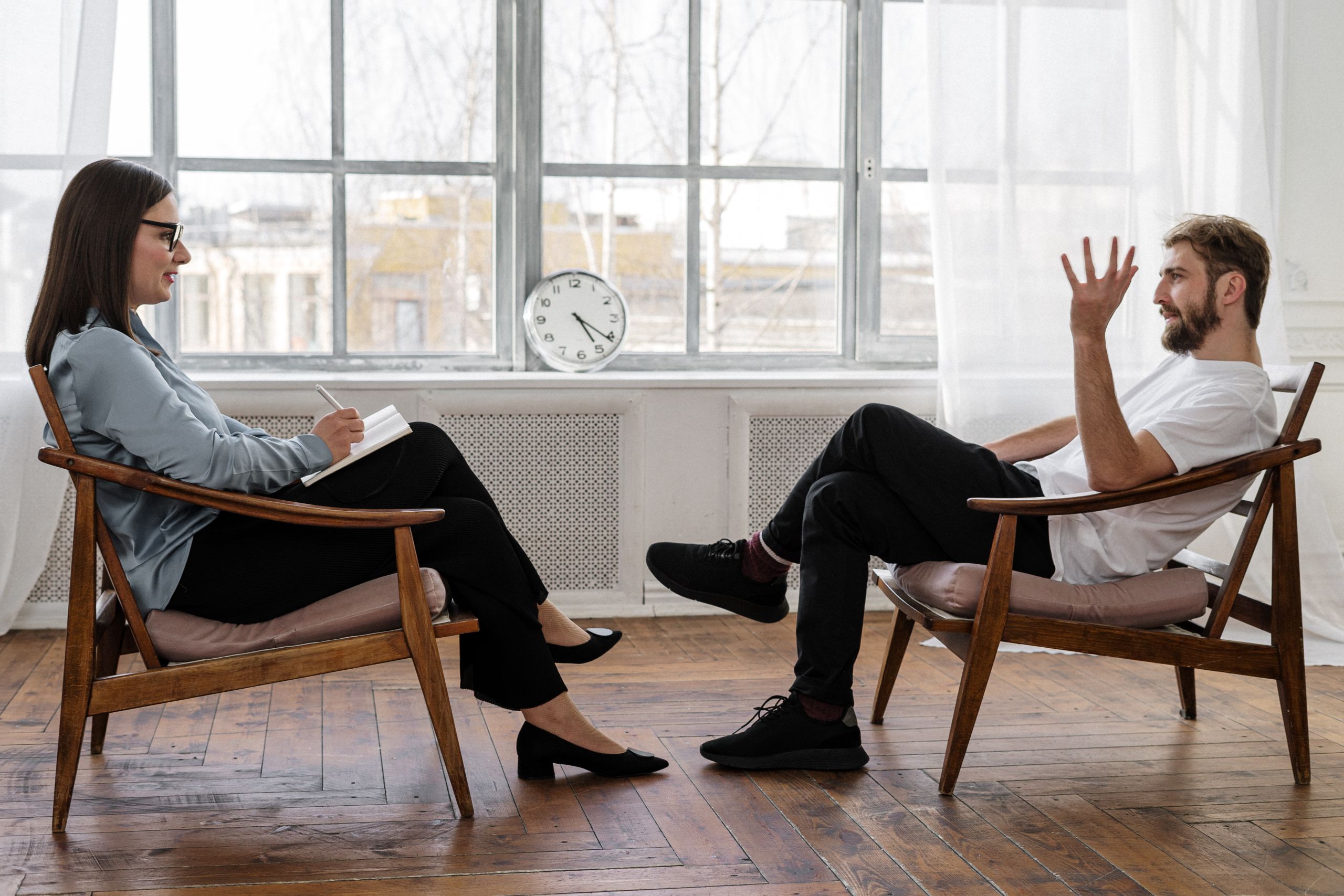 How does disclosure impact underwriting?
Protection gurus have been appealing to advisers to dispel the myth that mental health conditions create a barrier to obtaining insurance. 
Joanna Scott, policy adviser on health and protection at the ABI, is leading calls to improve dialogue around disclosure after statistics by the association found that non-disclosure was the biggest reason for claims being declined last year.
Scott says one of the challenges faced by the industry is the myth that disclosing a mental health condition will lead to an automatic decline, which can lead to non-disclosure. 
But advisers can help dispel that myth by having open conversations about mental health conditions with their clients during the application process. 
"It is vital that advisers and frontline staff at insurance firms feel confident that they are asking the right questions, are equipped to support customers throughout the application process, and can direct customers to other sources of support where needed," Scott says.
Many with a history of mental health conditions wrongly assume they won't be able to get insurance
"The insurance industry has come a long way in improving access to insurance for customers with pre-existing mental health conditions. However, there is still more work to be done in this area including, importantly, to improve the dialogue around disclosure. 
"Disclosure is an essential part of the underwriting process which ensures that a customer ends up with a policy which meets their needs. It is crucial that customers understand the importance of disclosure in the underwriting process to minimise the chance of this happening."
Securing a policy
Her calls have been echoed by insurance experts Helen Dick and Simon Jacobs, who stress that mental health issues do not automatically block someone's chances of securing a suitable insurance policy.
Dick, underwriting and claims specialist at Scottish Widows, says: "Mental health has been the most disclosed condition by far on life and CI insurance applications that we've received, for a long time. 
"Unfortunately, many with a history of mental health conditions wrongly assume they won't be able to get insurance. This is more worrying than ever before, as we begin to see the effects of the pandemic and tough restrictions placed upon us over the past year.
"It's important that providers and advisers work together to dispel this myth and ensure a smooth and considerate application process for each individual."
Jacobs, head of underwriting and claims at Aegon, adds: "Advisers have a role to play in encouraging full disclosure from their clients and explaining that health conditions, including mental health conditions, doesn't necessarily mean 'no'. 
"Better disclosure will lead to greater consumer confidence and, in turn, should lead to fewer lapses or policies not even starting. It also helps to ensure claims are paid.
"The very small number of claims we're unable to pay are due to significant misrepresentation on application forms and we do our best to pay all claims." 
Little impact
Jacobs cited Aegon's Q3 2020 figures to highlight how little mental health impacts the underwriting process. 
He says 10 per cent of people applying for Aegon individual life insurance through a financial adviser disclosed mild to moderate mental health conditions they had suffered in the last five years. 
This includes conditions such as depression, anxiety and stress, making mild to moderate mental health the most commonly disclosed medical condition overall. 
Advisers have a role to play in encouraging full disclosure from their clients
Aegon was able to offer cover at standard terms to 83 per cent of policyholders who applied for the individual life insurance cover, which meant that they were accepted at the point of application, with no additional medical information required and they did not have to pay more for their cover due to their mental health disclosure. 
However, just 3 per cent of these applicants were offered cover on non-standard terms, which meant the cover was more expensive. 
The remaining 14 per cent needed further information before a decision could be made, but that may not be related to mental health disclosure and could be due to additional medical conditions.
Jacobs says: "We approach [mental health in underwriting] in the same way as every other medical condition. We've always asked about mental health on application forms and deal with this sensitively and positively. 
"The majority of customers fall into a bracket of mild, short-lived or controlled mental health conditions, meaning we can offer protection cover without increased cost or amended terms."
Joining forces
To help address issues around non-disclosure and subsequent issues around non-payment of claims, ABI has joined forces with Rightsteps – a health and wellbeing service delivered by the charity Turning Point – and is gearing up to launch the Mental Health e-Learning Module in spring for advisers and frontline staff to help tackle these conversations head on. 
Last year, the ABI also launched the Mental Health and Insurance Standards to ensure that customers with mental health conditions are treated fairly and consistently across the industry.
Scott says: "The module will provide simple, effective training to better equip advisers and frontline staff with the skills they need to interact with customers who disclose a mental health condition in a clear, empathetic way, as well as helping dispel unconscious bias around mental health and consequently improving advisers' interactions with customers. 
"We hope that this training will help ensure customers who disclose a mental health condition are treated consistently across the industry and will enhance the skills of advisers and frontline staff to have those conversations."
Similarly, Scottish Widows is also working with charity Mental Health UK to improve the customer journey for those disclosing mental health conditions. 
Some of the changes made by the insurer include simplifying questions and keeping them as brief as possible, making it easy for the customer to answer. 
Dick says: "Questions on mental health can be intrusive, so we warn customers before we ask them, and during the online process we provide on-screen help for advisers and links to supporting information for customers. 
"It's important to regularly review questions, to ensure language is kept up to date and to avoid using any inappropriate phrases or out of date terminology.
"For a fair, informed underwriting process, an individual's positive action towards improving their mental health should be considered alongside any negatives – we must look at the bigger picture. 
"That's why we also think it's important to let customers tell their story; everyone's history of mental health is unique, so where possible, offering them the chance to share that, perhaps as a free text option, should be considered."
Last year Mental Health UK carried out research aimed at better understanding the experiences of people with mental health issues who have applied for protection cover. 
Sadly, it found that the majority of people polled felt that the questions in the application were asked insensitively.
A common gripe was that there was no warning given that the questions being asked might cause some distress.
Group risk
Katharine Moxham, spokesperson for Group Risk Development, says group risk policies are able to avoid such stressful conversations around disclosure because it underwrites a group rather than an individual.  
She adds: "Group risk is better set-up to avoid stressful conversations around disclosure because we underwrite a pooled group of people rather than one individual.  
"Group risk woke up many years ago to issues surrounding mental health in the protection market. In the past, group risk used to be seen as purely a financial package, but now it's seen as a support programme with a financial backup."
Group risk policies offer embedded services aimed at improving mental health, such as online GP appointments, access to counselling and help on how to exercise at home with health apps.  
Moxham explains: "We realised some time ago that someone's attitude is important. Two people may be diagnosed with the same condition, but one might carry on working, while the other may stay under their duvet. 
"We have worked hard to understand people's individual circumstances and what can be the barriers to work and then supporting them, because that can [prevent] someone falling out of the workplace long term." 
Group risk is better set-up to avoid stressful conversations around disclosure
Protection experts now say that the key to ensuring clients correctly disclose conditions is by giving them a better understanding of the underwriting process. 
This is the process through which the provider takes on a financial risk for a fee. It is used to determine how much to charge an applicant based on various factors such as their health and even whether to offer coverage at all.
As a result, advisers can currently use a range of tools available in the market to manage client expectations by providing indications of how medical disclosures will impact a policy. 
Some of these services also prompt advisers to ensure accurate client information is submitted.
Aegon's Jacobs says: "Accurate disclosure of any medical history is core to ensuring a protection policy is suitable for a client and will give them confidence in the product they've purchased. 
"While some medical conditions might cause the cost of cover to increase or certain causes of claim to be excluded, there are many medical conditions that don't impact the policy. 
"Mental health medical history should be approached in the same way as any other medical history such as diabetes, heart conditions or high cholesterol."
---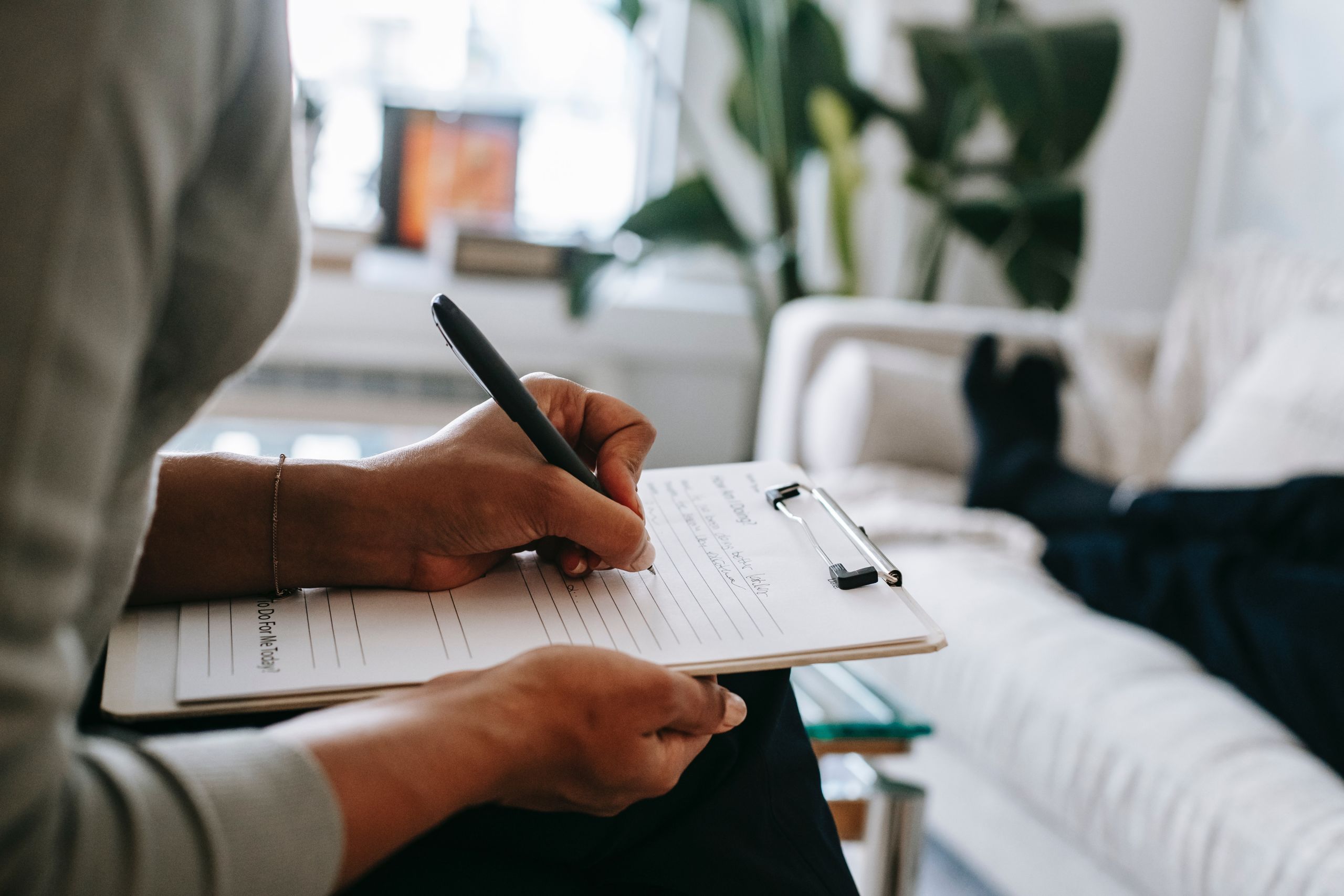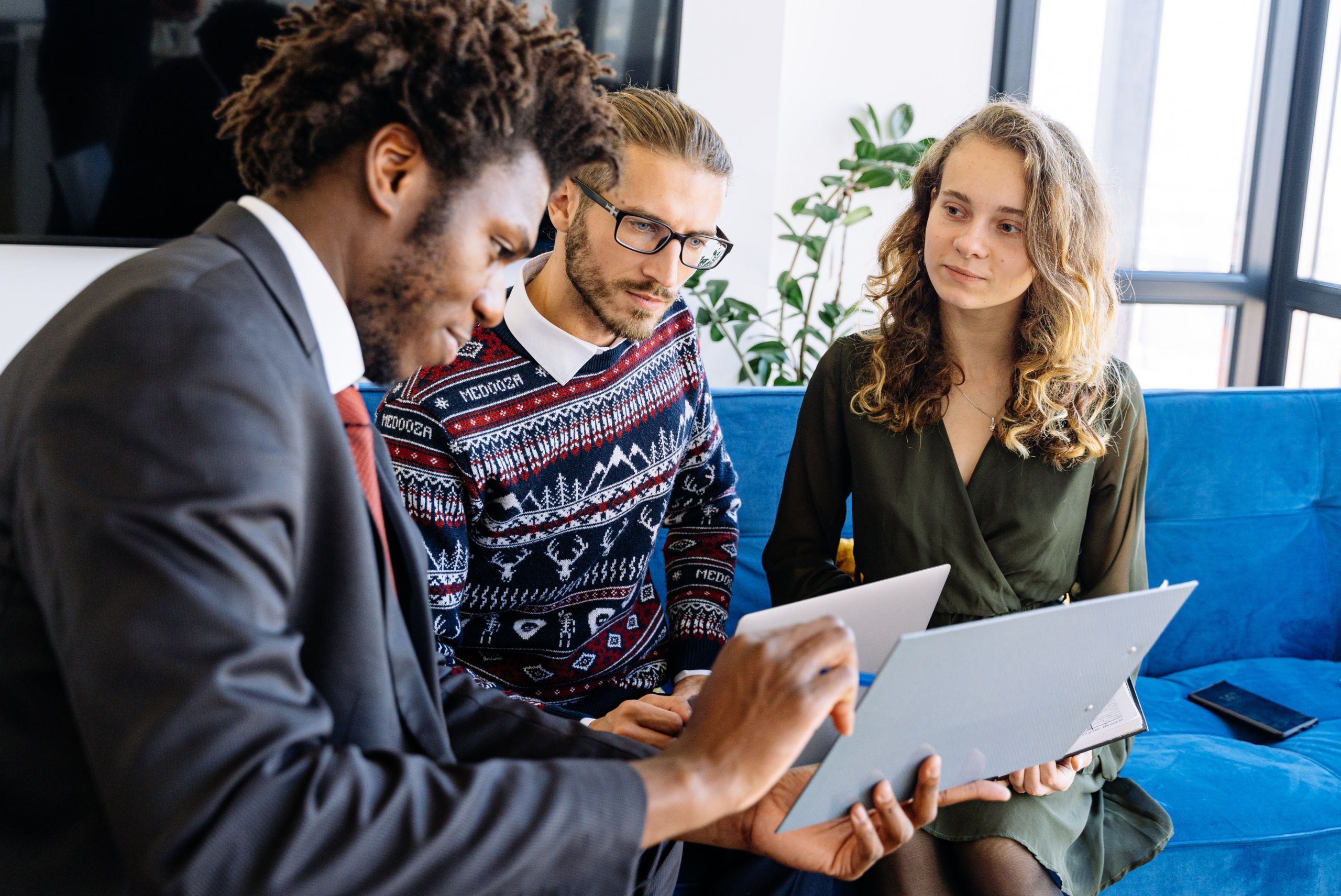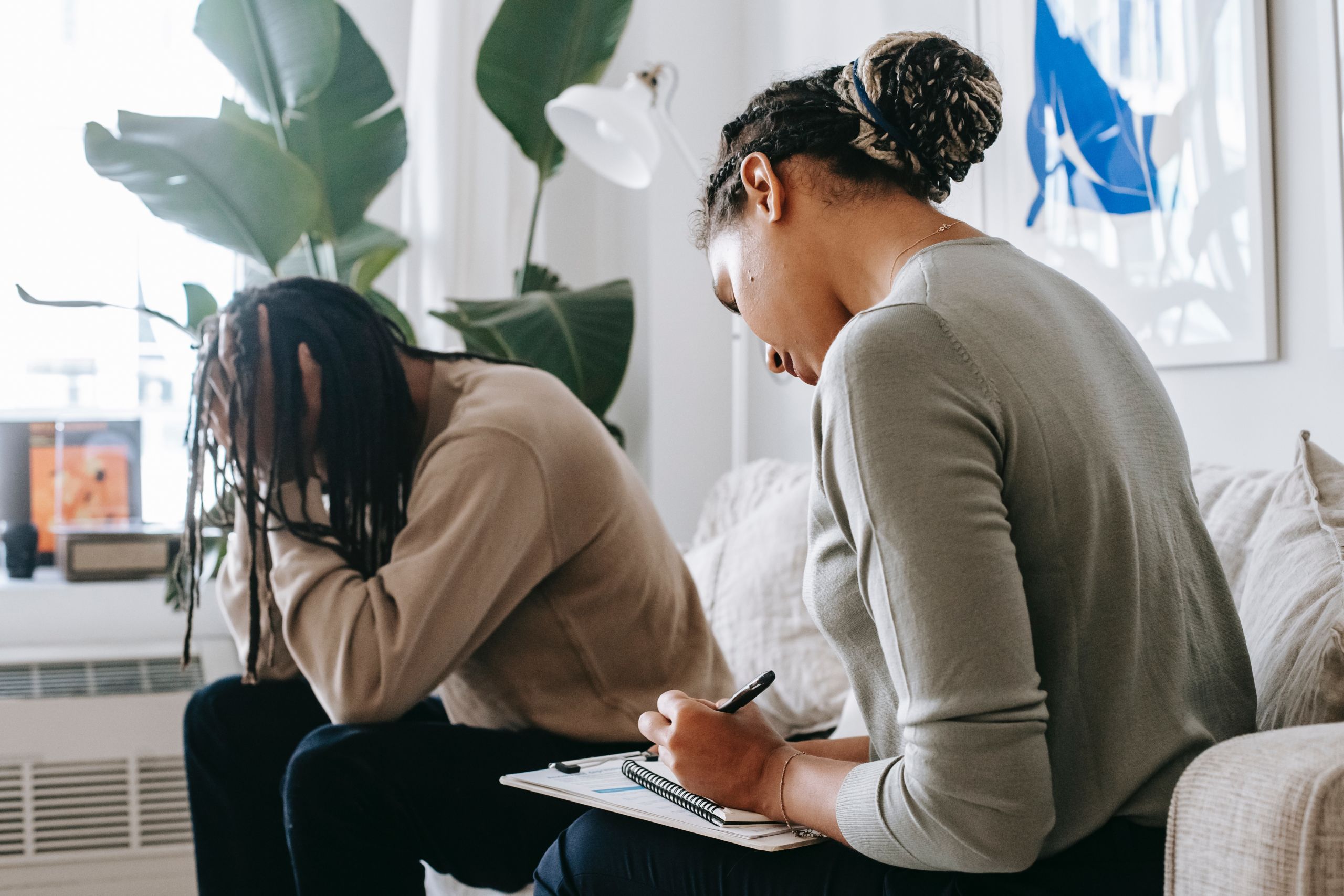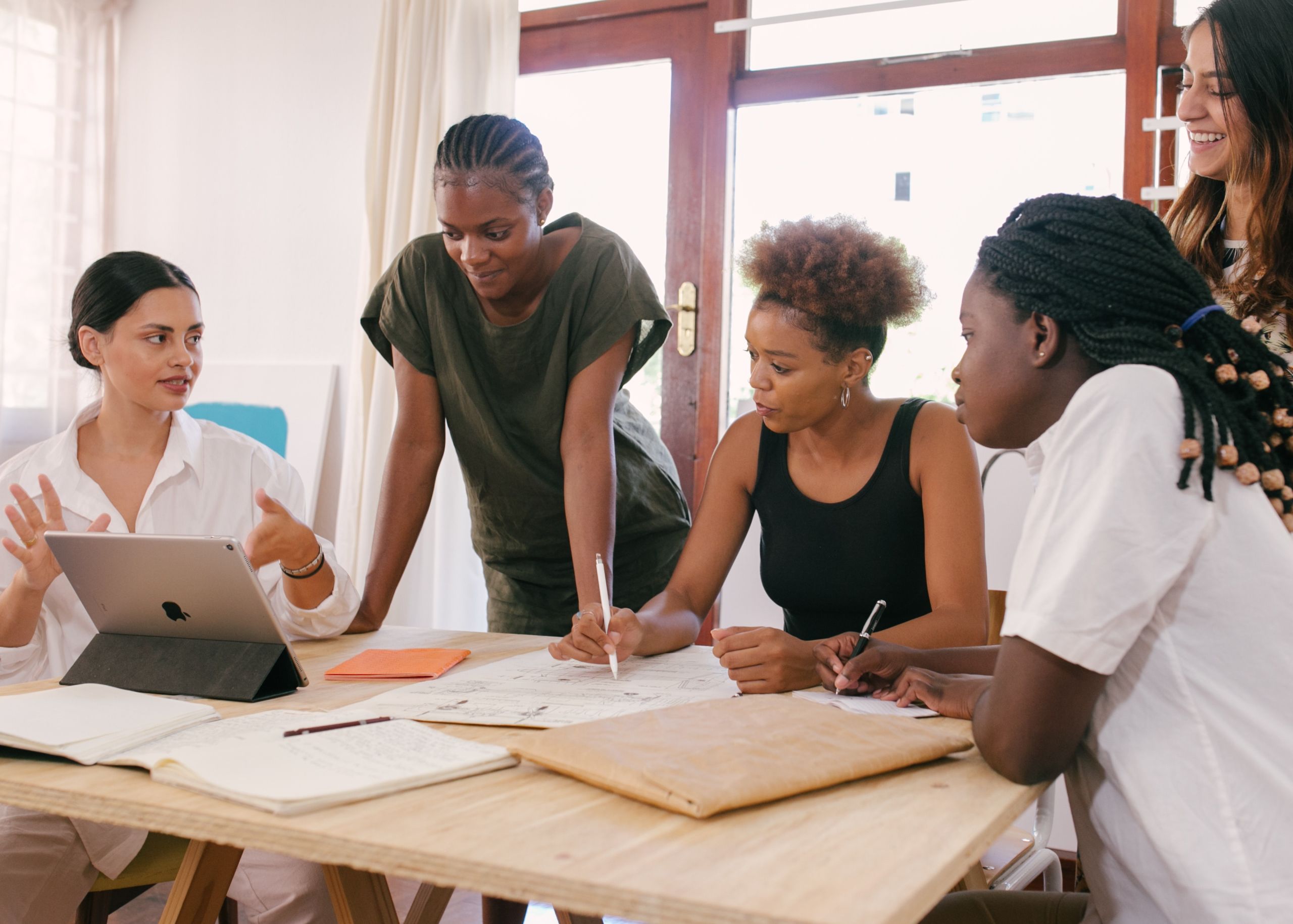 How are insurers responding to the pandemic with their CI policies?
The debate over whether there is scope to embed some sort of mental health cover widely into CI policies has been rumbling on for some time.
In August 2019, Pete Mugleston, mortgage expert at Online Mortgage Advisor, highlighted how there was not enough being done within CI policies to consider how mental health problems can leave some people unable to work and in serious financial stress.
Writing in his online blog at the time, he said: "When considering buying CI protection most people think about the possibilities of being diagnosed with a condition such as a heart attack or stroke.  
"What many forget to consider is that a decline of mental health can be just as debilitating as any other illness or disability."
But improving mental health support within CI policies is not a target area for insurers, according to protection experts. 
David Williams, head of group risk at Towergate Health and Protection, says that many CI policies do not consider mental health despite an increase in the condition across the UK. 
"Improving mental health support within CI policies does not appear to be a specific target area for insurers, both in general terms and also in light of the pandemic," Williams says.
This is perhaps understandable as CI policies provide very specific financial support for a defined list of serious clinical conditions and mental health is largely outside of that remit. 
CI policies do include certain added benefits, for example a second medical opinion services, but these are relevant to the types of illnesses insured. 
Improving mental health support within CI policies does not appear to be a specific target area for insurers
The impact of adding any mental health support to a CI policy would be fairly limited because so few employees are covered by them compared to group life assurance or group income protection policies. 
CI cover is usually offered to select employees such as senior management or offered via voluntary programmes, whereas group life assurance and group IP cover is often provided to all employees. 
Insurers know that employers who offer CI policies are also likely to offer group IP and employees will access their mental health services through the group IP policy – not the CI policy.
William says: "One area where CI policies have seen an improvement recently is with the insurers' launch of online and app-based digital services for employees, for example digital GP access. 
"These have a strong focus on mental health issues. However, group-risk insurers have primarily launched these services for their group IP policies and making them available to CI policies has been an added benefit rather than addressing a specific need to enhance a CI policy."
But Christine Husbands, managing director of RedArc, says CI insurers can play an active role in helping their policyholders with mental ill health.
She says: "There is no doubt that the Covid-19 pandemic has affected the mental health of millions of people and will continue to do so for some time to come."
A survey by Mind charity, 'The Mental Health Emergency', in June 2020, found that more than half of adults reported that their mental health had deteriorated during the first lockdown and forecasted that the pandemic would leave a deep and lasting scar on the mental health of millions. 
CI insurers have largely been immune to claims for mental health conditions, but Husbands argues they can play an active role in helping their policyholders with mental ill health, whether standalone or linked to an actual or a potential CI within the policy definitions.
She adds: "Many CI providers in both the group and individual markets provide value-add support services to help claimants to cope with serious ill health. Some of these providers also make services available for any health condition at any time during the life of the policy, without the need for a claim on the policy.
"This is attractive to individual policyholders, giving the peace of mind that should they be impacted by ill health not covered by the financial aspects of the policy, professional help is still available. Employers providing group cover will also benefit from their employees having access to professional support for mental ill health."
Husbands says: "Providers and advisers have long seen the benefit of including mental health support alongside CI policies, and the usage of this benefit is likely to increase as the full mental health effect of the pandemic comes to the fore."
"However, there can be significant differences between mental health support services: some provide light-touch support for mild conditions only, whereas others provide effective support for all severities through clinical assessment and access to specialist mental health professionals."
Difficult to assess
Jonothan McColgan, director and chartered financial planner at Combined Financial Strategies, argues that a reason why mental health has not yet seeped into CI policies is because it is difficult to measure the severity or long-term impact it has on someone's future.
McColgan says: "The difficulty you have with protection policies is their simplicity, as they are designed to cover very specific, measurable needs. If you die they pay out, if you get a listed CI they pay out on diagnosis. 
"The problem with mental health is that it is very difficult to measure the severity or long-term impact on someone's future when compared to being diagnosed with cancer, having a stroke or losing a limb."
"I do not think CI policies will start adding definitions of mental health as it is just too difficult for them to gauge their risk based on such a subjective diagnosis."
There really is no need to reinvent
the wheel for CI when there is IP, which could already provide the suitable plan
However, according to McColgan, that does not mean that protection plans are not available for this type of cover. 
For example, IP or short-term IP would provide protection for loss of earnings should the policyholder be unable to work due to the impact of mental ill-health, along with many other health related reasons. 
"So, there really is no need to reinvent the wheel for CI when there is IP, which could already provide the suitable plan for this purpose," McColgan says. 
"After all, protecting against the loss of mental health is about ensuring that you are protected against the potential loss of earnings you could suffer as a result of your illness over the short, medium or long term depending on what you need, ensuring that you are able to focus on your treatment without worrying about paying your bills in addition."
Rajesh Modha, a chartered financial planner at Finance Lab, agrees. He says that, at the moment, mental health issues are better suited to IP policies rather than CI policies. 
Commenting on the lack of mental health consideration within CI policies, Modha says: "It's not great at present, and it needs significant improvement. However, when speaking to providers we're normally trained to consider using IP for mental health and back problems, and the more serious physical illnesses for CI cover. 
"I suppose the question that needs addressing is; would a policy pay potentially hundreds of thousands of pounds for depression or schizophrenia, which could be treated with medication, counselling and therapy? 
"Does it fall under the same severity as having a heart attack or breast cancer? There are many areas that need addressing in this space. Mental health is going to be a major issue moving forward. The pandemic has affected more people than we think."
Ensuring suitable cover
Kusal Ariyawansa, a chartered financial planner at Appleton Gerrard Private Wealth Management, warns the lack of consideration of mental health issues in CI policies means clients must ensure they thoroughly check their policy to ensure they are adequately covered. 
He adds: "People nowadays are far more sensitive to and accepting of mental health issues. Having dealt with a lot of GPs, I was not surprised to learn that mental health is the largest cause of disability in the UK, with an estimated annual cost of over £105bn. 
"Being classed as a disability, it would not result in an automatic payment under a traditional CI policy as the condition is recoverable or at least manageable. With the pandemic affecting so many of us in different ways, it highlights the importance of having individual policies providing adequate safety nets that maintain your standard of living. 
"Fortunately, many modern policies provide mental health support. The fundamental thinking from a provider's point would be that it is cheaper to help the policyholder recover than simply make an ongoing payment to stay at home. With payments being limited, it is vital to choose a comprehensive policy as opposed to the most cost effective."
So, it might be quite some time, if at all, before Online Mortgage Expert's Mugleston sees the kind of change he was calling for in his 2019 blog.
In it, he further outlined his concerns, saying: "There are many medical conditions that can be affected by your mental health including anorexia, anxiety or post-traumatic stress disorder, and each one can affect an individual at a varying level of severity. 
"Many CI insurers do not include mental health illnesses within their policy. Valuing mental health in the same way that we value physical health is high on the UK government's mental health agenda, yet many of those facing a deterioration in their mental or emotional state still face issues when trying to find CI protection." 
He added: "You may find that a handful of insurers are willing to provide financial protection for mental health sufferers, however, it's likely that only very specific conditions are included. 
"Most CI insurers only pay out in instances of permanent or life-threatening illnesses and, because many people still classify mental health as 'manageable' or 'curable', it can be difficult to make a successful claim."
Aamina Zafar is a freelance journalist
---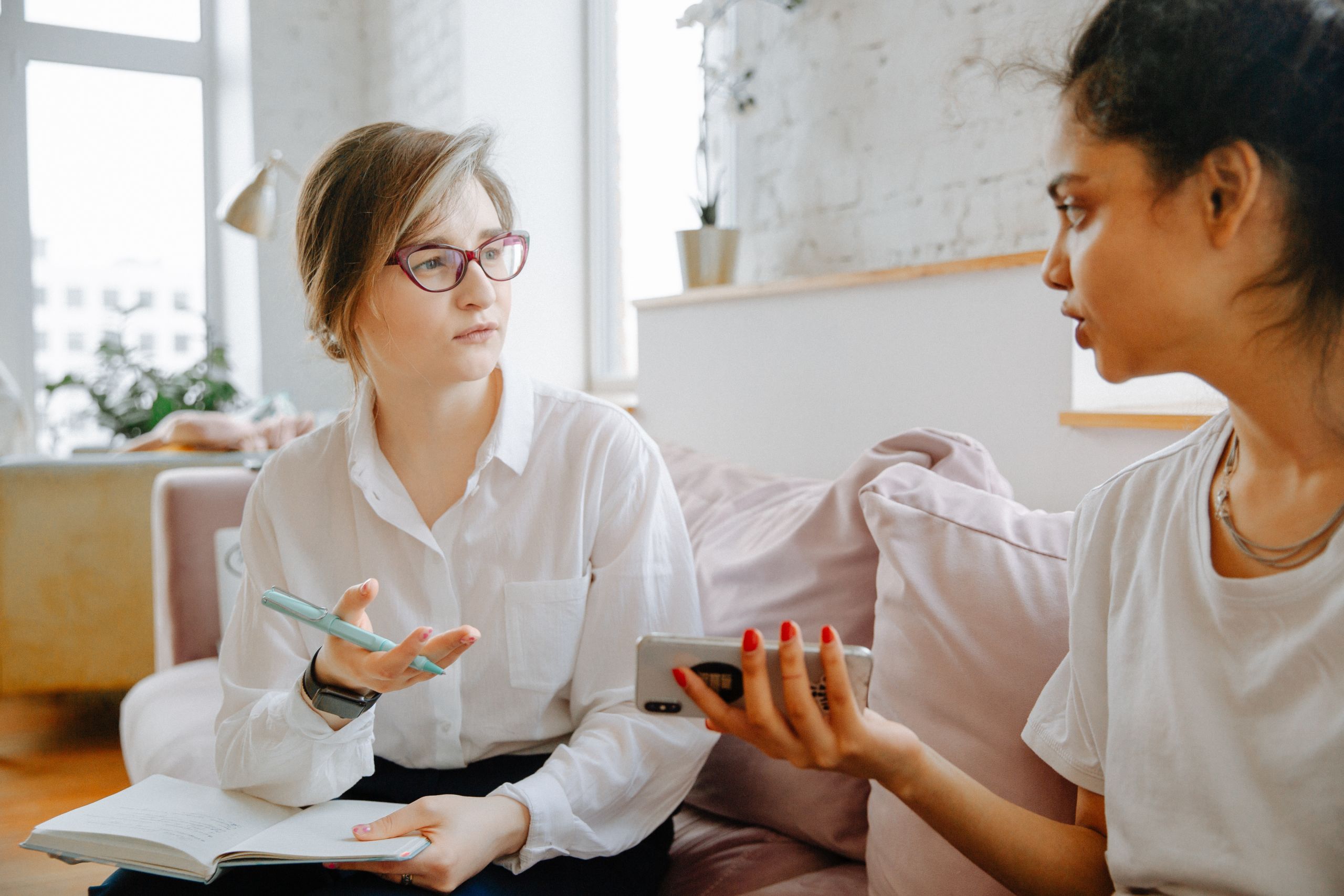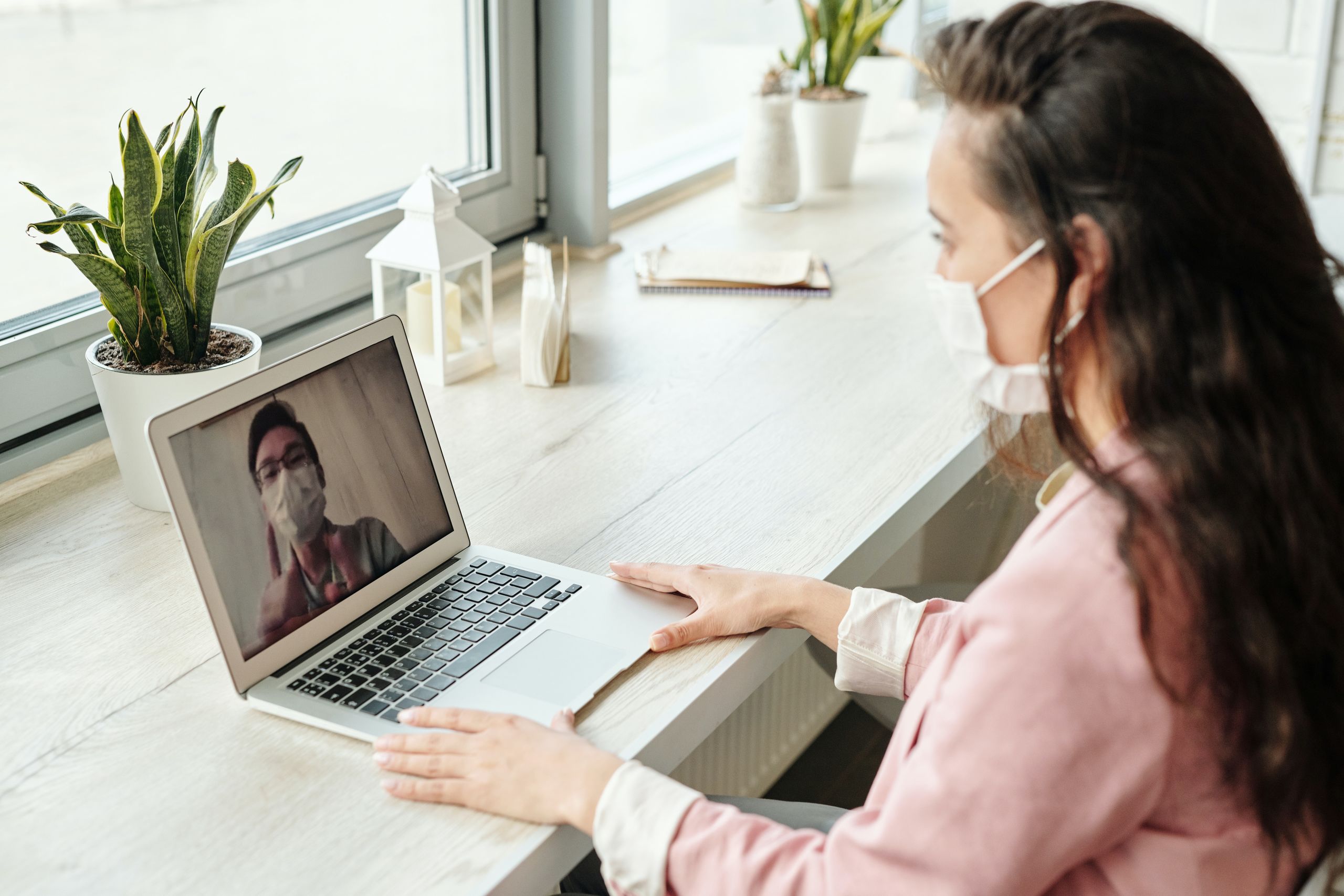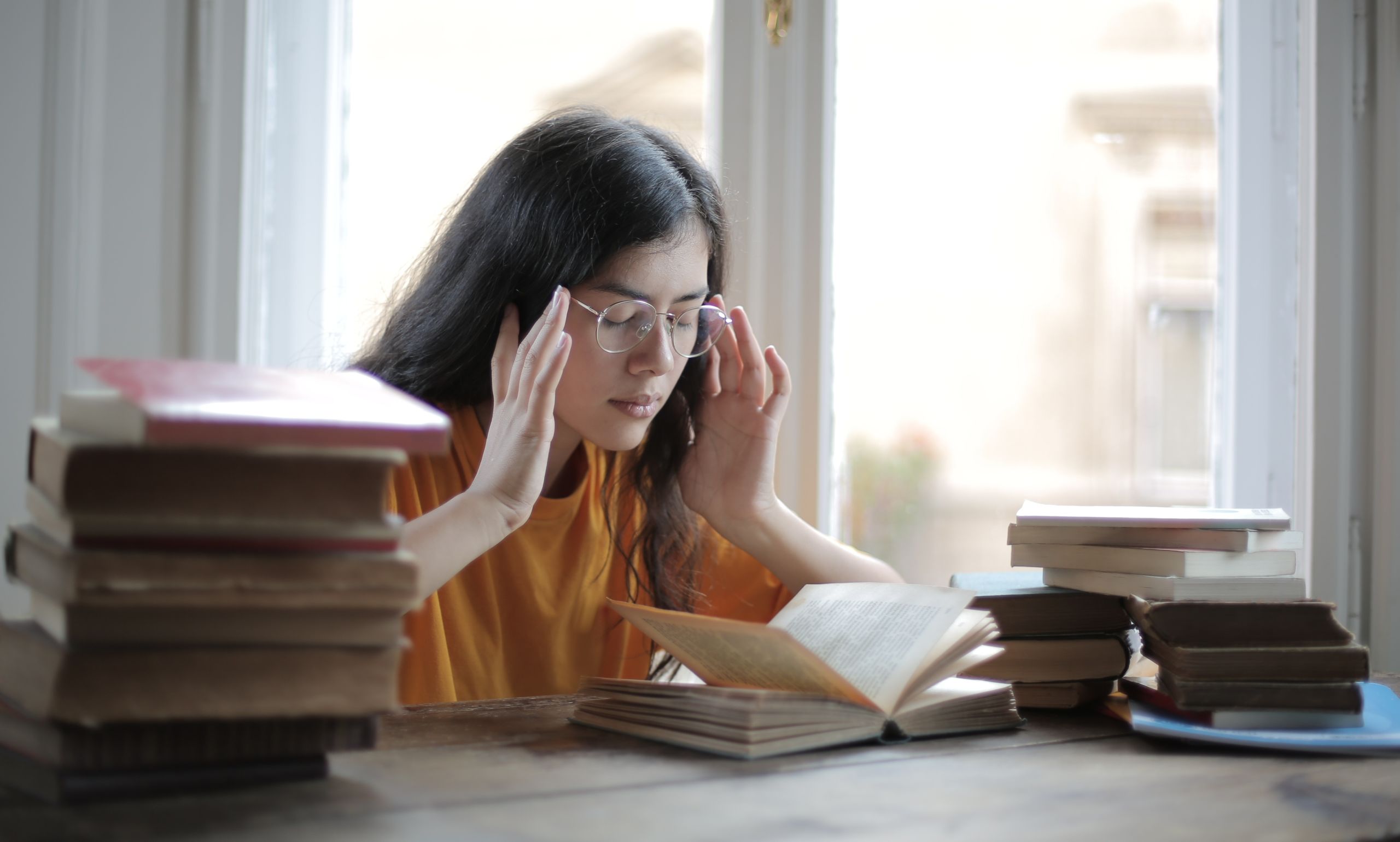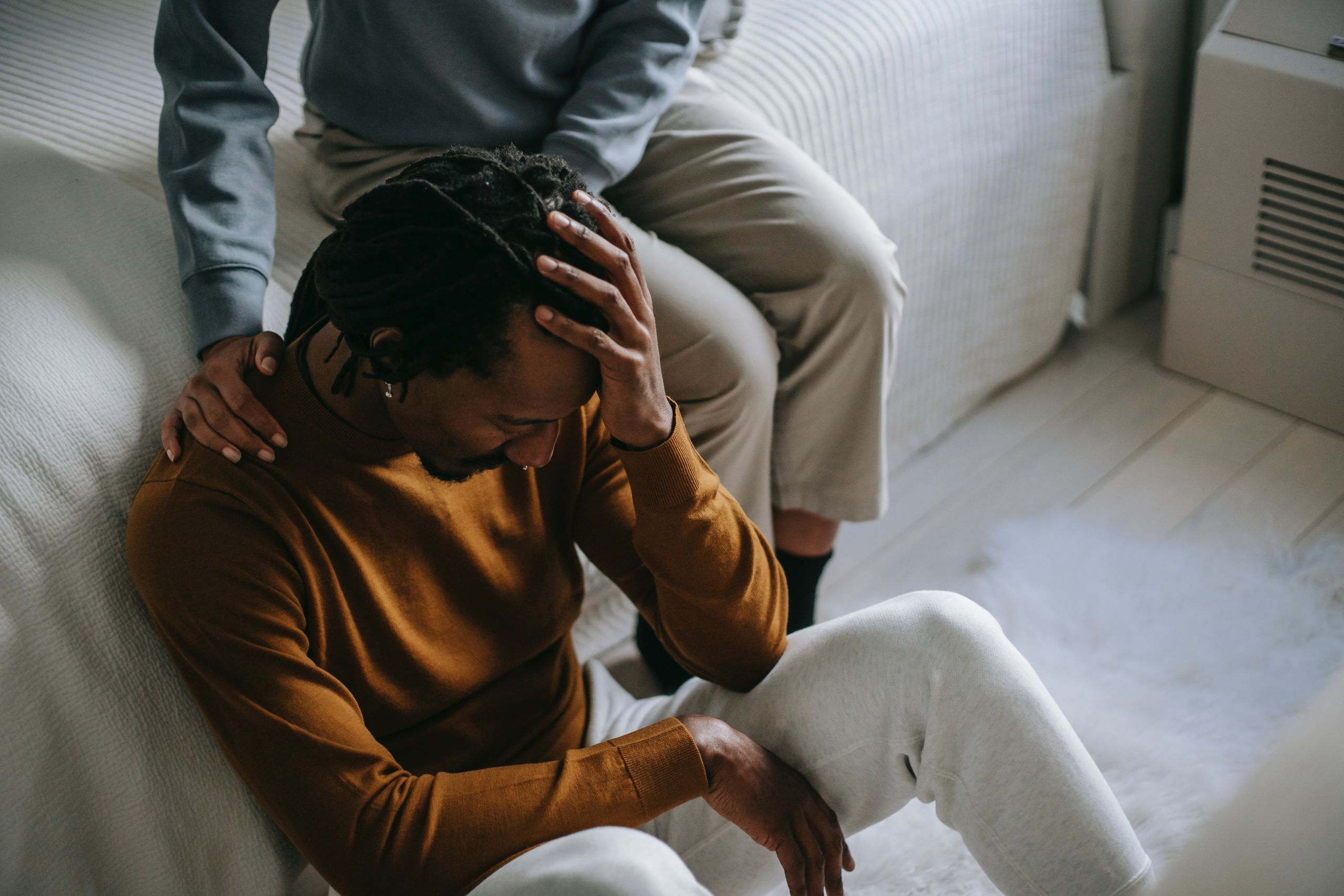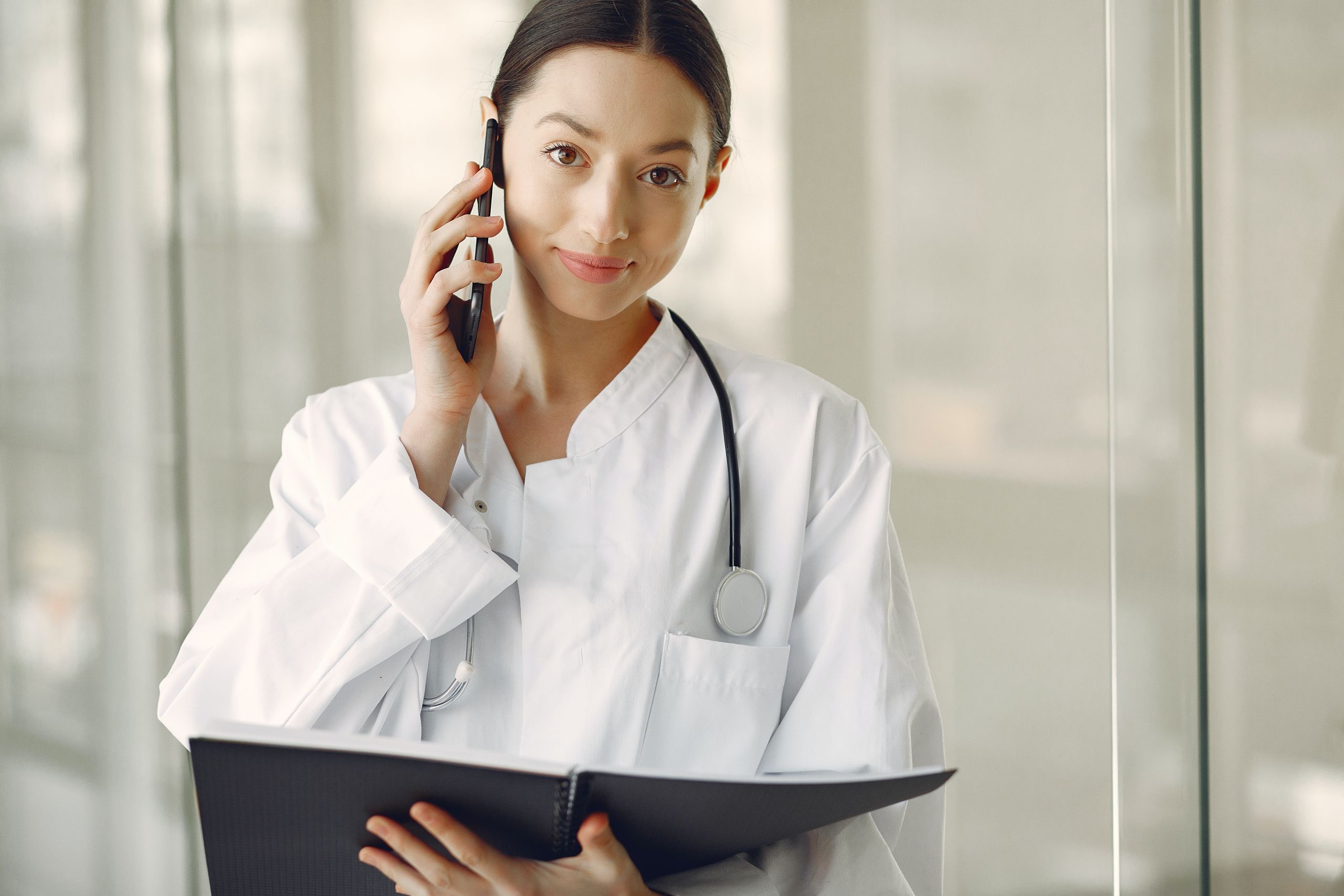 All photo credits: Pexels.com
All photo credits: Pexels.com